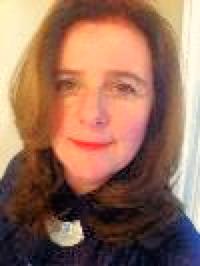 Somatic Experience Trauma Intermediate III
Therapist for Individuals, Couples and Families
472 Ridout St, London, ON, Canada
Please note that as of June 1, 2015 I will be seeing clients at my new office location; 110 Riverside Dr.
Suite 103, London, ON Ground Level,
Free Parking at rear of building. I'll miss our beautiful heritage building but not the 2 flight of stairs:)
designsforcreativegrowth@gmail.com
(c)519-641-3149 Confidential Line
"How can therapy help me?"
With support you become increasingly aware of how you uniquely perceive and experience the world. You can begin to understand what's keeping you
stuck, why you experience particular personal triggers (triggers are those subconscious impulses that can create a fight, flight or paralyzing response to people, places or events) and where you want to begin to make changes. As you explore your inner landscape you become increasingly grounded in understanding who you are and how you want to reclaim your life.
In the therapeutic relationship knowledge is both shared and created.
At Creative Growth Therapy the focus is on co-creating therapeutic experiences
that honour each person and their journey. Anxiety, depression, low self esteem,
relational conflict,
trauma or abuse can leave you feeling isolated, alone and overwhelmed.
We can help. In addition; my ongoing, specialized training in Somatic Experience, (body sensation awareness and integration),Trauma Recovery as developed by Dr. Peter Lavine; author of Waking the Tiger & In An Unspoken Voice; has helped me assist hundreds of individuals to begin the process of reclaiming their sense of self. Trauma disconnects us from ourselves and often people repeatedly experience symptoms; high anxiety, sleep disruptions, difficulty maintaining a healthy balance in relationships, emotional regulation is impossible to maintain and other symptoms. People begin to believe they are their symptoms and this is the way they have to live. This is untrue. You can recover from trauma and live a balanced, connected and attuned life again. You can begin to feel safe in your own body again.
We believe in the power,
creative potential and capacity in every individual, couple and family; to find their emotional healing and
their core strength.
You can be the governing force
in your life again, stop
reacting to events in your life; and begin to respond from a place of understanding.
Understand what is causing your anxiety and fear; feel your feelings and begin to understand your needs while creating
intention
and strength in a life designed with your true purpose in mind.
As the expert in your own life,
you have walked the journey,
felt the pain and looked for the promise. With support you can create, own and design a life
worthy of your expansive beauty and imagination.
Call or email today and begin your creative, healing journey.
Email designsforcreativegrowth@gmail.com or call us directly 519-641-3149. You can also leave a message with our confidential answering service

@ 519-641-3149 and we will return your call within 24 hours.




Your World

Your world is as big as you make it

I know, for I use to abide

In the narrowest nest in a corner

My wings pressing close to my side




But I sighted the distant horizon

Where the sky-line encircled the sea

And I throbbed with a burning desire

To travel this immensity




I battered the cordons around me

And cradled my wings in the breeze

Then soared to the uttermost reaches,

With rapture, with power, with ease.

Georgia Douglas Johnson

"More thoughts.....Our global community is rapidly changing, it seems to me that at every level, personal, environmental, and

relational we are challenged to own and use our creativity."




"The intersections in our lives where we will discover, create, collaborate and find solutions in a whole new, dynamic,

validating and creative way, will grow from exploring and sharing our creativity."




"When we begin connecting our lives and our economic, political, spiritual and personal choice to our overall wellbeing as creatives;

we will understand that our souls and bodies need nourishment that consummer consumption cannot satisfy."

"We are enough, we have enough and when we support and genuinely care for ourselves and each other....beautiful connections

are formed, growth and healing occurs and life is enriched."





Peace and Health,

Brenda
Essentials to Congruent Living
To cooperate rather than compete
To empower rather than subjugate
To enhance individuals uniqueness
To use authority to guide and accomplish
To love, value and respect ourselves and each other
To be personally responsible
To use problems as challenges and opportunities for creative solutions
I am inspirted by
Virgina Satire's compassionate approach to supporting change and her belief that
individuals, couples and families have the power to change what isn't working for them, when they
learn ways to communicate, validate and trust themselves and others. Every family, couple and
individual is unique and my approach to therapy begins with identifying your unique strengths, so
you can discover and build your own creative solutions to life's challenges.
I believe we are all creative and our growth depends on creating collaborative interventions in our
work together, that support your unique strengths while challenging you to examine your life and
the patterns of interaction that keep you stuck, unfulfilled and unhappy.
You can begin to learn how to use your creative potential to develop new skills, new possibilies, a
new way of looking at your barriers and finding better more satisfying ways to increase your self
acceptance and live in new and meaningful ways; the old, tired, patterns of interaction that are not
working or create barriers to fulfillment can be changed. I also remain committed to working with
other therapists as part of my private practice, because these collaborations usually results in
improved outcomes for clients and also enhance my growth as a therapist. I love to learn how other
therapist work and collaborate with their clients! I believe there is always room for growth and
ongoing skill development, curiosity, creativity and hope.
Brenda MacGillivray, BAA/CYS, M.S.W., R.S.W.
designsforcreativegrowth@gmail.com
Visual Artist, Therapist, Group & Workshop Facilitator and
Presently, I maintain my private practice in London near beautiful Harris Park as well as supporting
the work of the respected and renowed London agency; The London Employee Assistance
Consortium (LEAC) an agency that has worked for 30 years supporting individuals, couples and
families in London and surrounding communities.
My practice uses various therapy modalities because I believe that individuals are unique and no
one therapy could possibly capture the complexities of the human spirit or support change using
only one approach. My experience and area of expertise in anti-oppressive practice, human
development, empowerment and attachment styles includes; Gestalt, Impact Therapy, Jungian,
Solution Focused, Satire Family Systems, Narrative and usually incooporates creative expression
visual art and music.
My focus also includes acknowledging the individual as the expert in their own lives. I don't claim
to have the answers to your life's questions but I can help you find a pathway to discovering
YOUR ANSWERS.

Depression, Anxiety, Relationships, Self Esteem and Identify, Conflict Resolution, Communication,
Loss & Grief, Parenting, Roles and Identity, Addictions, Abuse and Historical Trauma are just some
of the life stories we explore.
I hold a degree in Child and Adolescent Development from Mount Saint Vincent University,
Halifax, Nova Scotia; (1990), which grounds my work in human development;
(emotional, physical, cognitive, social and spiritual), attachment styles and life stages.
I also hold a Masters in Clinical Social Work from Wilfrid Laurier University in Kitchener
Waterloo, Ontario. My graduate practice provided an opportunity to support mental health at
Regional Mental Health, St. Thomas where I developed a visual art-meditative group exercise
for adults suffering with mood and anxiety challenges. I also supported individuals and families
facing or dealing with organ replacement at London Health Sciences; University Hospital.
This work has further expanded my appreciation and understanding of the power of the
human spirit to both expand and retract when faced with life's challenges and our soul's work.
The immensity of the human spirit to grow, create and connect to our inner world is available to
us all if we can find a pathway that leds us back to our authentic selves. I work from an
anti-oppressive, strengths based, feminist orientation that honours individuals and recognizes
courage and resiliency. My background includes many years supporting individuals, couples and
parents struggling to parent children and youth with behavioural, emotional and attachment
based issues, women abuse, violence awareness, childhood truama, eating disorders, addictions
and relational conflicts.
With increased awareness of how you uniquely perceive and experience the world, you can begin to understand what's keeping you stuck or creating resistance and where to make changes to better increase your personal power and purpose. You become the master designer of your own authentic life and can begin to creatively grow without fear, guilt, shame or anxiety.
You can develop coping strategies to reduce anxiety, panic and begin to move your life in the direction you choose. A life of your own design, creatively growing and exploring without resistance and fear.
With over 20 years experience supporting women, men, children, youth and families, I am committed to supporting individual growth, development and empowerment. Begin your journey today; design your own life instead of living someone else's creation.
Finding an Approach to Therapy that Works for YOU!
For example, in Narrative Therapy the focus may be on reclaiming your preferred identity, rebuilding your dominate story and finding answers that work in your life, helping you to uncovering your truths. At Designs for Creative Growth Therapy we integrate body-centred, expressive arts into our work with individuals and groups through our individual work and intensive workshops. This is incorporated into our individual sessions by exercises that help you to become aware of your body; reactions and responses. The first step is to understanding how your experiences are related to your own self awareness. Sometimes this may be as simple as offering journals to safely record your thoughts and feelings. Further reflection may include music or using visual art as an expression of your feelings, fears or anxiety.
I also invite individuals to explore meditation and drawing exercises to reduce anxiety and to support mindfulness and self awareness. I am committed to finding creative ways, with you, to explore and grow your awareness and your confidence.
The therapeutic process becomes a co-creation; that starts where you; the individual. You choose where you want to begin and expand to where you want to journey. Children and youth can also experience empowerment and change as they are taught age appropriate coping strategies and are supported as they learn to identify their feelings. Self expression can reveal strengths they never thought they had and expressive arts can help facils process.
I look forward to supporting your creative growth as you embrace your authentic
beauty and own your life; a life by your own design.
Creativity Workshops; Creative Self Expression
Creative expression is about expressing who you are, it's about taking what's inside you; thoughts, feelings,
ideas and finding a way to express that in the world." "The drawing exercises I have developed help children
and adults to create a quiet space to simply be one with themselves. When stillness is achieved in this
meditative and creative space, discoveries about who we are are made and the results are amazing!"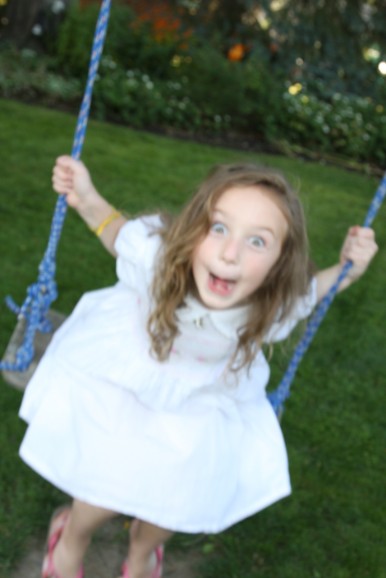 If we live with creativity, we learn to think "outside the box" and create solutions that are best suited to our own needs.
If we live with creativity, we learn to celebrate the richness of life.
If we live with creativity, we learn to express ourselves and share ourselves confidently with the world.
If we live with creativity, we see the beauty in the world and don't confuse beauty with things we buy with money.
If we live with creativity, we sees ourselves as part of the entire picture of creation and don't self, other or earth harm.
If we live with creativity, we are encouraged to explore the textures of life and learn to value differences as unique, wonderful and a natural part of the fabric of life.
If we live with creativity, we have the opportunity to craft a life that has meaning and richness for ourselves.
If we live with creativity, we learn to value the unique and don't seek the approval of others to feel worthwhile.
If we live with creativity, we learn that we are an individual; worthy of love and respect
and we confidently create our place in the world.
Copyright Brenda MacGillivray, London, ON, November 2000.
COMMUNITY WORKSHOPS:
Creativity and Meditation workshops focus on increasing connection with our creative essence and our creativity, by providing exercises that invite stillness and self-expression, movement, mobility, joy and drama. By understanding what we truly desire we can creatively create, manage and resolve conflict, find solutions to our challenges and improve the way in which we communicate our needs and desires to both ourselves and others. These workshops encourgage "thinking outside the box" and "recognizing the power you have within to resolve, create and imagine new possibilities never before realized." CREATIVITY; exploring new pathways to problem-solving also include opportunities for exploration within the natural environment. The workshops increase self efficacy (our personal belief in our own power to create what we need) and reclaim our HOPE and encourage our AUTHENTIC WITH THEMSELVES AND OTHERS.
INDIVIDUAL, COUPLES AND FAMILIES:

Individuals, Couples and Families learn to embrace their unique wisdom and perceptions, to recognize their strenghts and to listen to their voice.
CHILDREN AND YOUTH:

Children and Youth learn to trust themselves, use their creativity, problem solving and develop a sense of connection with their peers and mentors. Most importantly, they learn to have faith in themselves, that every problem has a solution and that they have the ability to CREATE those solutions!
COMPANIES AND SCHOOLS:

Companies learn to listen to their employees contributions and to build teams that recongize the value intrinsic in each and every person and how to invite and use creativity to produce growth and nurture potential.
Schools learn how important it is to inspire their staff and engage their creativity so they can spread their inspiration to their students and ignite parents! Studies have proven that when parents are engaged in their children's school life, children excel and parent-school relationships grow strong, authentic and productive.
Call Today or Email for Futher Information and Begin Your Journey to Wholeness and Optimal Growth, Creativity and Joy!
"Brenda is a genuine, authentic and inspirational human being. She truly seeks to engage individuals and groups to reclaim their essence and their sense of wholeness. She is especially sensitive to needs of children and youth, having worked for so many years supporting their development. With her expertise in assessment, background and knowledge in clinical and community social work, mental health and program development, she understands and listens to others and helps design workshops that are sure to inspire." "Her artistic, visual art background helps ignite the creativity in everyone!"
Carolina Schoonyoung, Owner; Dept. No. 11, Integrative Marketing Strategy Consultant
2906 Central St. Suite 111, Evanston, IL
www.dept-11.com/